Biopolymers & Bioplastics 2018
Welcome Message
Dear Colleagues,
On behalf of the EuroSciCon Conferences, it is my pleasure to invite all of the great scientists, academicians, young researchers, Business delegates and students from all over the world to attend the 9th Edition of International Conference on Biopolymers & Bioplastics from November 08-09, 2018 London, United Kingdom.
Theme: Transforming Newness in Biodegradation from Natural Origins
Biopolymer Conference shares an insight into the recent research and Polymer nanotechnology, which gains immense interest with the colossal and exuberant presence of adepts, young and brilliant researchers, business delegates and talented student communities.
Biopolymer Conference goal is to bring together, a multi-disciplinary group of scientists and engineers from all over the world to present and exchange break-through ideas relating to the Polymer. It promotes top-level research and to globalize the quality research in general, thus making discussions, presentations more internationally competitive and focusing attention on the recent outstanding achievements in the field of polymer, and future trends and needs.
Since this Conference covers very global aspects on polymer from very fundamental issue to practical application of the principle of Polymer Chemistry, anyone interested in the future progress of Polymer technology should not miss.
We're looking forward to an excellent meeting with great scientists from different countries around the world and sharing new and exciting results in the polymer, which will be held in London, United Kingdom, from November 08-09, 2018.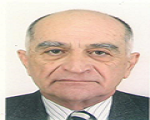 Dr. Vakhtang Barbakadze
Tbilisi State Medical University
Kutateladze Institute of Pharmacochemistry
Head of Department of Plant Biopolymers
and Chemical Modification
of Natural Compounds.
About Conference
Euroscicon Ltd encourages the participants all over the world to show their talents on '9th Edition of International conference on Biopolymers & Bioplastics' which is going to held on November 08-09, 2018 at London, United Kingdom which contains expeditious keynote presentations, Poster presentations, Oral talks and Exhibitions. The vital theme of the conference is Transforming Newness in Biodegradation from Natural Origins.
What is the main thing of notability and its scope
Biopolymers and Bioplastics 2018 International Conference is an exertion towards the development of natural sources from here to eternity. By doing so we asseverate a better prospect for the progeny and a sharpen perception for the springing research. The scientific sessions of this International Conference on Biopolymers and Bioplastics conferences has been decided to take scintillating subjects for instance Biomaterials and Biopolymers, Bio-informatics, Molecular biology, Computational Biology, Green Chemicals, Biotic materials, Industrial Biotechnology, tissue engineering, Biopolymers in bio-fibers and microbial cellulose , Biopolymers opportunity, Biodegradability, Micro and Nano blends based on natural polymers etc. Biopolymers conferences consist of shrewd scientific program and trenchant elocutions by the prowess. Euroscicon Ltd Organizes 350+ Conferences, and 250+ Symposiums and 600+ Workshops Every Year on Medicine, Pharmaceutical ,Science and Technology across Europe, USA & Asia (conference series) with support from 1000 more scientific societies and Publishes 500+ Open access journals which contains over 30000 elevated public figures, suppositional scientists as critique board members. It gladdens the young researchers and students to rake off their stimulation and enthusiasm with world class expertise.
Why should you attend!
'9th Edition of International conference on Biopolymers & Bioplastics' is wholly delineation for Eminent Scientists of, Biomaterial, Bioprocess Research Professors and research fellows Students from Material science, Chemical Engineering & Polymer Technology Bioplastics, Chemical Engineering, Bioprocess Research faculty member and research fellows Students from Material science, Materials forging companies and Biodegradable Engineers, Materials refining Engineers, Chemical Engineers offshoot of different Bioplastics, Biomaterials corporation.
Main Targeted Audience:
Chief Executive Officer's (CEO) of biopolymer companies.
Junior/Senior research consorts of Biopolymers and bioproducts
Conspicuous Scientists of biopolymers and bioplastics
Members of different physics confederacy of Biopolymers and Bioplastics.
Chemical engineering Research Professors
Biopolymers doctorates
Market Analysis
Biopolymers and Bioplastics Market Analysis:
As there is need for eradication of plastics, there is increase in growth of industries for Biopolymers and Bioplastics. Biopolymers have found wide acceptance in various industries, on account of its distinguished environment friendly properties. Biopolymers are now an important part of every sector food tech, nanotech, chemistry, medical, agriculture etc.
There is an increase of 20% (approx.) in the production of Bioplastics per year. By 2020 Bioplastics production could rise to 12 million tones.
The term 'bioplastics' is utilized for a whole range of various products with different properties and applications. In its recently published study, the market research institute .Markets and Markets is a global market research and consulting company based in the U.S. We publish strategically analyzed market research reports and serve as a business intelligence partner to Fortune 500 companies across the world. Markets and Markets also provide multi-client reports, company profiles, databases, and custom research services. Markets and Markets covers thirteen industry verticals, including advanced materials, automotive and transportation, banking and financial services, biotechnology, chemicals, consumer goods, energy and power, food and beverages, industrial automation, medical devices, pharmaceuticals, semiconductor and electronics, and telecommunications and IT. We at Markets and Markets are inspired to help our clients grow by providing apt business insight with our huge market intelligence repository. The global market for implantable biopolymers and Bioplastics was worth nearly $155.7 billion in 2014. This market is expected to grow at a compound annual growth rate (CAGR) of 7.2% between 2014 and 2019 resulting in $155.7 billion in 2014 and $200.5 billion global market in 2019.
The market is driven by stringent environment laws across the globe as bioplastics have less negative impact on environment compared to traditional plastics. Another major factor which is expected to bring momentum to this market is fluctuations in the prices of oil forcing companies to search for a stable source of raw material.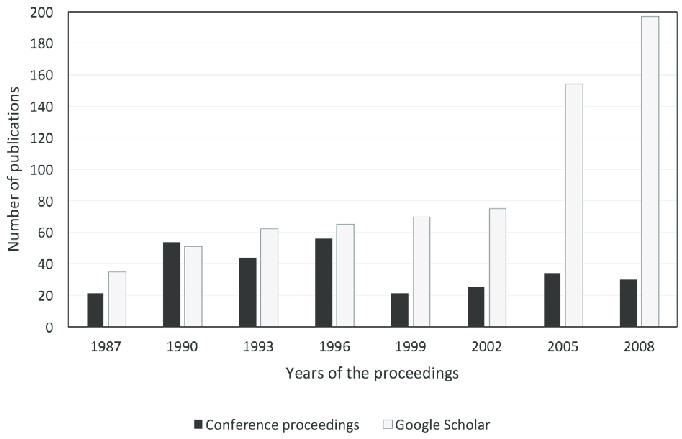 The Central & South America market is projected to witness the highest CAGR during the forecast period due to availability of feedstock in the region. Europe accounted for the largest share due to focused interest on the issue of sustainable packaging and increased political awareness in the region about environmental issues. Increased awareness has resulted in the formulation of laws and regulations that have influenced all industries in Europe.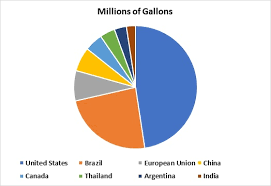 Packaging is projected to account for the highest market share during the forecast period. Bioplastics & biopolymers are widely used in the packaging sector for food packaging, cosmetics packaging, pharmaceuticals packaging, and goods packaging. Many countries are banning conventional plastics due to environmental pollution as these plastics ultimately end up in sea or in landfills. Governments are encouraging the use of bioplastics by providing subsidies and charging taxes on the use of conventional plastics.
Tracks and Subtracks
1. Natural Polymers & its phenomenon
Natural polymers are those which are generally occur in nature and it can be extracted. Most probably they are water-based. For instance, the naturally occurring polymers are DNA, silk, wool, proteins and cellulose. It contains some sub tracks like
Conventions and nomenclature
Structural characterization
As materials
Environmental impacts
Nucleic acids
Cellulose
Mono-dispersity
Poly-dispersity
Proteins
2. Gifts from Biopolymers and Bioplastics to natural science
Biopolymers are an especially fascinating class of materials as educts for the union of biomaterials since they are normally cooperating with and are supporting cells in all living beings. For the most part, the term 'biopolymer' alludes to all polymers combined by living beings. Bioplastics are generated from biomass sources. It subsumes with
Animals and plants
Agriculture
Product based analysis
3. Materialize Biopolymers
These are a type of materials which are originated from renewable natural sources. These are basically biodegradable in nature. Sometimes it is compostable and not toxic to fruitage. From biological systems such as plants it can be produced, or chemically synthesized like from sugars or starch. The involving sub topics are
Biotic materials
Aliphatic-aromatic copolymer
Aliphatic polyesters
CPLA - Polylactide aliphatic copolymer
PCL – Polycaprolactone
PLA – Polylactide
Casein formaldehyde
CA - cellulose acetate
Compostable bag
Chemicals and energy derived from renewable biological resources.
4. Bio-plastics: boon or bane
Bioplastics are those types of plastics where carbon is derived from renewable feed stocks. They may be biodegradable or may not be. Basically Bio based plastics are consist of both fossil-fuel-based carbon and renewable. The percentage of bio based ingredients are used is over 70 now a days. Some of the key topics are
Bio-mass sources
Applications
Green house emission
By-products
Cost and market analysis
Research and development
Testing procedures
Types of bio-plastic
Environmental Impact
5. Betterment in biopolymers
Plastic bundling for sustenance and non-nourishment applications is non-biodegradable, and furthermore goes through significant and rare non-sustainable assets like oil. The proposed paper will introduce a survey of late improvements in biopolymer-based sustenance bundling materials including common biopolymers, (for example, starches and proteins), manufactured biopolymers, (for example, poly lactic corrosive), biopolymer mixes, and Nano composites in light of characteristic and engineered biopolymers This is an opportune audit as there has been a current reestablished enthusiasm for inquire about investigations, both in the business and the scholarly world, towards improvement of another age of biopolymer-based sustenance bundling materials with conceivable applications in different territories.
Current issues
Materials view
Mechanism of breakdown
Overall development
Country wise growth
Annum growth
6. Bio-informatics
Bioinformatics is a field that gets ready traps and techniques utilizing different programming instruments for the better comprehension of organic data. It is a blend of Computer Science, Mathematics, Biology, translate organic information and Engineering to break down. Bioinformatics is utilized for silico examinations of natural questions utilizing scientific and factual procedures. All the more comprehensively, bioinformatics is connected measurements and processing to organic science. It encoded up with
Impact on statistics and computing to biological science
Sequence analysis
Databases
Gene and protein expression
Analysis of cellular organization
Structural bioinformatics
Network and systems biology
Bio-logical literature and the development
Molecular biology
Computational Biology
Software and tools
Education platforms
7. Compostable materials and Biodegradability
These are common auxiliary with environmental-friendly products. It is capable enough to decompose back into natural elements. Although often comingle. Biodegradable is different than compostable. Bio-composites are an arrangement material shaped by a network and a support of characteristic filaments. Green composite are separated as a bio composite consolidated by regular filaments with biodegradable pitches. It comprehends with
Bioremediation
Factors affecting biodegradation rate
Detergents
Plastics
Biodegradable technology
Etymology of "biodegradable"
8. Tissue based research on Biopolymers
The polymers that are used in tissue engineering are generally degradable materials. For this reason, these polymers lack sites for which interaction with cells are less. Therefore, for tissue regeneration, functional synthetic biodegradable polymers have been developed as scaffolding materials. Main areas are
Biochemical Factors
Physicochemical factors
Synthesis
Materials
Assembly methods
Tissue culture
Bioreactors
Long fiber generation
Bio-artificial organs
Regenerative medicine
Biometric environment
9. Biopolymers and its green synthesized products
Biopolymers created by living beings, It is called as Polymeric Biomolecule. It contains monomeric units that are frames as huge form. Bioplastics are made from biomass sources. For example corn starch, vegetable fats and oils. Bioplastics can be made out of starches, biopolymers, cellulose and from different materials.
Bio-composites
Characteristics
Classification
Flax Applications
Green Composites
Hybrid Composites
Processing
Process of Compositions
Environmental degradation
Biodegradable resins
10. Usefulness of Microbial cellulose and bio-fibers
Bio-Fiber is one kind of supplement with no amount of nutrients. Every pill are filled with overall 520 mg blend of solvent, normal and insoluble vegetable filaments which are taken from sugar beets and lemon pectin which makes relative low fiber content in the eating regimens. Microbial cellulose is basically called as bacterial cellulose as it is made from bacteria. It includes
Structure and properties

Processing

Ecology

Human health

Assay

Biosynthesis

Breakdown (cellulolysis)

Breakdown (thermolysis)

Derivatives

11. Day to day use of biopolymer & bio-plastics
Plastics materials are utilized overall today for huge number of utilization. The vast majority of these plastic are gotten from oil and are not biodegradable. The non-inexhaustible sources are diminishing consistently because of the high utilization. Bioplastics are utilized for dispensable things, for example, bundling earthenware, cutlery, pots, bowls, and straws. Barely any business applications exist for bioplastics. Some of the key notes are
Water treatment
Plastics and fibers
Coatings
Paper and oil industry
Adhesives
Cosmetics
Textiles and clothing
Biomedical
Pharmaceutical

Rubber and automative
12. Plastic fouling and its' treatment
As the people are increasing day by day the amount of producing the plastics are even more and more. The plastics can pollute not only the grounds but also the air and the water. For this reason we have to take immediate steps for which we can be able to slow down the effects of the pollutions. The embodied themes are
Impact on natural environment
Types of plastic debris
Decomposition of plastics
Persistent organic pollutants
Effects on animals
Effects on humans
Reduction efforts
Action for creating awareness
13. Contingency of Biopolymers
With expanding worries over the utilization of plastics, manageable contrasting options to plastics are progressively popular. Biopolymers as a rule and bioplastics specifically, exhibit one such practical option.
Items and arrangements in light of bioplastics /biopolymers introduce intriguing open doors universally, and in India. Openings are available over an assortment of mechanical segments that incorporate bundling, water, refreshments, protection materials, claim to fame materials and the sky is the limit from there. The opportunities are
Biomolecule
Biosynthesis Reactor for Food Industries
Nano science and Nano technology
Bioenergy

Nano-fiber
14. Waste management and reuse processes
The utilization of biodegradable polymers and plastics has been appeared to have numerous focal points and hindrances. Biodegradables are biopolymers that debase in modern composters. There are additionally different kinds of degradable materials that are not thought to be biopolymers, since they are oil-based, like other customary plastics. In any case, biodegradation advancing added substances for polymers have been indicated not to essentially build biodegradation. The kernel topics are
Central principles of waste management
Financial models
Applications
Recycling and reuse
Economic and energy potential
Disposal methods
Challenges in developing countries
Avoidance and reduction methods
Technologies
International waste movement
Consumer education
15. Imminent ambit of biopolymers
Fate of Biopolymers request the maker for these new materials is overpowering. However the cost-adequacy of these materials must enhance and they should contribute particularly to practical advancement. Applications utilizing the new materials ought to use the particular properties of these polymers, and the item ought to be created in view of those properties. The utilization of biopolymers could notably increment as more sturdy variants are created, and the cost to fabricate these bio-plastics keeps on going fall. \Bio-based polymers are nearer to the truth of supplanting regular polymers than at any other time. These days, bio based polymers are usually found in numerous applications from ware to hello there tech applications because of progression in biotechnologies and open mindfulness. The ways that we could take, are
Charity, society and Organizations

Biopolymers in Stem Cell Technology

Ceramics and applications

Biopolymers in Drug Delivery

Global Bio-based Market growth of Biopolymers
Biopolymers in Drug Delivery
Biopolymers in Marine Sources
Biopolymers from Renewable sources

Public awareness
Learn more
Biopolymers Companies
Biopolymer Companies in Europe:
Membracon Process Separations|EPC Engineering Consulting GmbH |VIP Polymers Ltd | nDure Technologies | Ingenia Polymers Corp. |Quick step Technologies | First Water Limited| Magneto optics Ltd |Antaria Limited | Biopolymer Conference| Applied Chemical Engineering Society (ACES); Sireg Geotech S.r.l | Particular SciencesBiokowski psb Industries| BBI solutions |Society for Biomaterials; Society of Chemical Engineers; Society of Chemical Industry; Society of Polymer Science; Association for the Development of Biomaterials; French Chemical Society; Bio-Process Systems Alliance (BPSA); Polymer Science Conference|British Plastics Federation; European Council for Plasticizers and Intermediates; European Federation of Chemical Engineering|Hutchinson Worldwide | Biopolymer and Bioplastics Conferences|Gyros| NBM | Optical Additives | PSI | Solectron | Agfa | Polymer Chemistry Conference| CMI Group | Waters Smart Innovations | Tec Concept | Silex micro Systems | PFSW |Bioplastic Conference| BASF| Ekotakas|Applied Chemical Engineering Society (ACES); Association for the Development of Biomaterials; French Chemical Society; Bio-Process Systems Alliance (BPSA); British Plastics Federation; European Council for Plasticizers and Intermediates; European Federation of Chemical Engineering UAB| Trendelkamp Technologie GmbH | ECO Engineering Ukraine LLC | Gioco Solutions Sr l CETCO Energy Services | Dr. Jens Naehring|Fuglesangs AS | Biopolymer Conference 2018| Ceramic Polymer GmbH| CCM | Recycling Technology Ltd |ASM International | Aquafide Engineering Limited | General Polymeren Recycling Albania |Finex Oy | Mert Döküm|Avantium | Delmic | Universal HDD| Leibniz Institute of Polymer Research Dresden| Postnova Analytics GmbH |Addlink software cientifico | CK Polymers| Fluigent Smart Microfludics | Meric Ltd|Quick step Technologies | VSPC co.LTD | Society for Biomaterials; Society of Chemical Engineers; Society of Chemical Industry; Society of Polymer Science; The Chemical Engineering Graduate Student Association (ChEGSA); The polymer society; The Scandinavian Society for Biomaterials| Polymer Science Conference|Warsash scientific | AQUANOVA AG | Gyros|Leibniz Institute of Polymer Research Dresden| Postnova Analytics GmbH |Addlink software cientifico | CK Polymers| Advanced Technologies Center ATC | Micro-Bio-Polymer Company | Evolve Polymers Limited | Meric Ltd|Quick step Technologies | Digital Surf Birds Contract Services| Silvaco | Schambeck SFD GmbH| Ceramisphere Ltd|Marion Technologies | Advanced Technologies Center ATC | Micro-Bio-Polymer Company | Biopolymer Conference 2018| Evolve Polymers Limited Collaborative Centre for Applied | Dinworks OY|PLIN | Deerac Fluidics | Polymer Diamond Products | The Chemical Engineering Graduate Student Association (ChEGSA); The polymer society; The Scandinavian Society for Biomaterials Bucchi S.r.l. | Bio Polymer consulting | LIST Technology AG | General European Polymer Federation; European Society for Biomaterials; Federation of European Biochemical Society for Biomaterials; Society of Chemical Engineers; Biopolymer and Bioplastics Conferences|Society of Chemical Industry; Society of Polymer Science; The Chemical Engineering Graduate Student Association (ChEGSA); The polymer society; The Scandinavian Society for BiomaterialsInstruments | Polymer Chemistry Conference| Durham| VSPC co.LTD | Polymer Science Conference|Society for Biomaterials; Society of Chemical Engineers; Society of Chemical Industry; Society of Polymer Science; The Chemical Engineering Graduate Student Association (ChEGSA); The polymer society; The Scandinavian Society for Biomaterials|Warsash scientific | AQUANOVA AG | Xenia Materials | Biopolymer Conference|Society for Biomaterials; Society of Chemical Engineers; Society of Chemical Industry; Society of Polymer Science; The Chemical Engineering Graduate Student Association (ChEGSA); The polymer society; The Scandinavian Society for BiomaterialsGroup (BPG); Polymer processing society|Biomedical | MBN | Mindseeds Laboratories | Organic Spintronics | Plasma Diagnostics and Technologies | SCRIBA | Dimple-t Bulk Solids Cooler | Inan Plastics Makinalari San| Silicon Biosystems |
Biopolymer Companies in USA:
SABIC| Innovative Bioceremix,Inc | ACS Materials Advanced Energy| ExxonMobil| Borealis| Advance TEC | ADVANO | Advenira solutions | Siam Cement| DIC |Eastman Chemical |Air Liquide |Aegis Technologies | Biopolymer and Bioplastics Conferences| LyondellBasell Industries| A Beam Technologies|Mitsubishi Chemical| American Chemical Society; American Chemical Society; American Coatings Association; Brazilian Polymer Association; Division of Polymer Physics; American Chemical Society(ACS) ; American Physical Society Division of Polymer Physics (APS DPOLY)Technologies Ltd Yara| PPG Industries| Biopolymer Conference 2018| Chevron Phillips Chemical | PTT Global Chemical | Mitsui Chemicals|D-Wave Systems | Biopolymer Conference|Delong AAmerican Society for Biochemistry; Argentinian Association for Chemical Engineers; Canadian Society for Chemical Engineering (CSChE); Canadian Society for Chemistry; Bioplastic Conference|Croatian Society of Chemical Engineers; US Chemistry and Biochemistry departments and association|American Chemical Society; American Chemical Society; American Coatings Association; Brazilian Polymer Association; Division of Polymer Physics; American Chemical Society(ACS) ; American Society for Biochemistry; Argentinian Association for Chemical Engineers; Canadian Society for Chemical Engineering (CSChE); Polymer Chemistry Conference| Canadian Society for Chemistry; Croatian Society of Chemical Engineers; US Chemistry and Biochemistry departments and association|American Chemical Society; Polymer Science Conference|Shin-Etsu Chemical| Air Products & Chemicals|American Chemical Society; American Chemical Society; American Coatings Association; Brazilian Polymer Association; Division of Polymer Physics; American Chemical Society(ACS) ; American Physical Society Division of Polymer Physics (APS DPOLY)| Biopolymer Conference 2018| American Chemical Society; American Coatings Association; Brazilian Polymer Association; Division of Polymer Physics; American Chemical Society(ACS) ; American Physical Society Division of Polymer Physics (APS DPOLY)| Cytodiagnostics Inc.| Biopolymer and Bioplastics Conferences|Reliance Industries|Evonik Industries| Angstrom Engineering | Braskem |Dow Chemical| A&A coatings | Sinopec | Praxair| Biopolymer Conference|30 SK Innovation| LG Chem| American Dye Source, Inc.| American Society for Biochemistry; Argentinian Association for Chemical Engineers; Canadian Society for Chemical Engineering (CSChE); Canadian Society for Chemistry; Croatian Society of Chemical Engineers; US Chemistry and Biochemistry departments and association| IMEMS Bayer| Bioplastic Conference| Tosoh| Syngenta| DuPont| Hanwha Chemical|Formosa Plastics | American Chemical Society; American Coatings Association; Brazilian Polymer Association; Division of Polymer Physics; American Chemical Society(ACS) ; American Physical Society Division of Polymer Physics (APS DPOLY)|American Society for Biochemistry; Polymer Chemistry Conference| Argentinian Association for Chemical Engineers; Advanced Diamond Solutions | Indorama| AEB| Sasol| Asahi Kasei| Mosaic| Ade 10 Angstroms| Lanxess | Huntsman Corp.| Linde| Toray Industries| Advance Reproductions | Advanced optical technologies| Indigo Instruments| Applied Polymer tools Inc. ClemexTechnologies Inc | AkzoNobel| 3D systems | Cytodiagnostics Inc.| American Physical Society Division of Polymer Physics (APS DPOLY)|Arkema| ADA technologies | American Society for Biochemistry; Argentinian Association for Chemical Engineers; Canadian Society for Chemical Engineering (CSChE); Canadian Society for Chemistry; Croatian Society of Chemical Engineers; US Chemistry and Biochemistry departments and association|American Chemical Society; Shin-Etsu Chemical| Air Products & Chemicals|American Chemical Society; DSM | Biopolymer Conference 2018| Canadian Society for Chemical Engineering (CSChE); Canadian Society for Chemistry; Croatian Society of Chemical Engineers; US Chemistry and Biochemistry departments and association BP|Euroscicon| Solvay | Canadian Society for Chemistry; Croatian Society of Chemical Engineers; US Chemistry and Biochemistry departments and association|American Society for Biochemistry; Argentinian Association for Chemical Engineers; Canadian Society for Chemical Engineering (CSChE); Canadian Society for Chemistry; Polymer Science Conference|Croatian Society of Chemical Engineers; US Chemistry and Biochemistry departments and association| 4WAVE | Sumitomo Chemical| Polymer Chemistry Conference| American Chemical Society; American Chemical Society; American Coatings Association; Brazilian Polymer Association; Division of Polymer Physics; American Chemical Society(ACS) ; American Physical Society Division of Polymer Physics (APS DPOLY)|Arkema| ADA technologies | Reliance IndustriesEuroscicon Conferences American Society for Biochemistry; Argentinian Association for Chemical Engineers; Canadian Society for Chemical Engineering (CSChE); Euroscicon|American Society for Biochemistry; Argentinian Association for Chemical Engineers; Biopolymer and Bioplastics Conferences|Canadian Society for Chemical Engineering (CSChE); Canadian Society for Chemistry; Croatian Society of Chemical Engineers; US Chemistry and Biochemistry departments and association|
Biopolymer Companies in Asia and Middle East:
| Precision Type | Bugatti| Aixam | PACIFIC COAST | FM Global | ISAT | Polymer Infrastructure | Comtech Advanced | Incubation Alliance | Thai Institute of Chemical Engineering and Applied Chemistry| ASME BioProcessing Equipment; Amphenol | Image Sourcing ATIP|HSRE Work | ICAM | Egypt Polymer center | Digital Guadian | Biopolymer Conference|Proteck Coating |Israel Institute of Chemical Engineers (IIChe); Italian Chemical Society; Korean Chemical Society; Polymer Division of the Royal Australian Chemical Institute; Society of Chemical Engineers New Zealand; Israel Institute of Chemical Engineers (IIChe); Italian Chemical Society; Korean Chemical Society; Polymer Chemistry Conference| Polymer Division of the Royal Australian Chemical Institute; Society of Chemical Engineers New Zealand; Thai Institute of Chemical Engineering and Applied Chemistry|Israel Institute of Chemical Engineers (IIChe); Italian Chemical Society; Korean Chemical Society; Polymer Science Conference|Polymer Division of the Royal Australian Chemical Institute; Society of Chemical Engineers New Zealand; Bioplastic Conference|Thai Institute of Chemical Engineering and Applied Chemistry|ASME BioProcessing Equipment; Australian Society of Biochemistry; Biochemistry Society; Bioenvironmental Polymer Society; IAENG Society of Chemical Engineering; Indian Institute of Chemical Engineers (IIChe)| Israel Institute of Chemical Engineers (IIChe); Italian Chemical Society; Korean Chemical Society; Polymer Division of the Royal Australian Chemical Institute; Society of Chemical Engineers New Zealand; Thai Institute of Chemical Engineering and Applied Chemistry | CNC Machining | Molecular Rubber| Design | Interaction Point | Knights Security | United Plastic |Polymer Industries Ltd| Innovation Kaust | Shida Rubber | Digit Link | Tiny Machining Australian Society of Biochemistry; Biochemistry Society; Polymer Science Conference| Bioenvironmental Polymer Society; IAENG Society of Chemical Engineering; Indian Institute of Chemical Engineers (IIChe)| ASME BioProcessing Equipment; Australian Society of Biochemistry; Biochemistry Society; Bioenvironmental Polymer Society; IAENG Society of Chemical Engineering; Indian Institute of Chemical Engineers (IIChe)| Huper optic| ATKINS Group | Biopolymer and Bioplastics Conferences|Polymer materials technology| Polymer Center | V-kool | Polymer yo |Curiox Accelerating life Sciences |Fuji Xerox | Marubeni | Society of Petroleum Engineers | Alienvault | Showa Denko | Taisei Kogyo | Micron | SBEC | BMVIT | AIT | Polymer Enterprise | SSV | KSU | Green Prophet | F- Carbon | Lake Central | Gobiz Korea | Quantum| MR Sourcing | Polymer Technology | Polymer Solutions| Euroscicon Conferences|
Biopolymer and bioplastic Jobs
Polymer Jobs in Europe:
Postdoctoral Researcher in Biopolymer Chemistry and Materials Group | Senior Researcher Optical | Team Leader jobs Physical Design|Design Automation and Mask Data Preparation | Program Manager jobs | R&D Engineer Career Wet etch/clean |Process Integration Engineer FEOL | Abacusnext Curtiss-Wright | Proactive Investors Alpha Casting | Control of the Biopolymer mechanics of Viral and Bacterial Infections jobs | Biopolymer Conference|Assembly Technician Jobs|Postdoc Jobs in Silicon micro- and Biopolymer fabrication for catalyst studies |PhD position in the Biopolymer Chemistry Group Jobs |MEMS Operations Director Jobs |Euroscicon| Biopolymer and Bioplastics Conferences|Director of Biopolymer technology Jobs Core Facility |Manager, Microelectronics Fabrication Laboratory Jobs | Postdoc Project leader| Senior Scientist - Dynamic Materials Response career| Polymer Science Conference|Biopolymer science postdoctoral positions Jobs Research Associate Jobs in Electrochemical Bio sensing |Research Associate - Biopolymer Chemist |Senior research associate: quantum annealing experiment |Research Facility Manager Jobs |Associate Principal Design Engineer Jobs | Bioplastic Conference|Lecturer or Senior Lecturer in Chemical Engineering Jobs|Process Engineer Device Fabrication Career | ASME BioProcessing Equipment; Australian Society of Biochemistry; Biochemistry Society; Bioenvironmental Biopolymer Society; IAENG Society of Chemical Engineering; Indian Institute of Chemical Engineers (IIChe)| Israel Institute of Chemical Engineers (IIChe) | Bioplastic Conference 2018| Project Leader Jobs |Senior Photonic Researcher Jobs| PhD studentship career | R&D Technician – Polymer technology Jobs Postdoctoral Position in Molecular Biology career | Process Engineer Jobs (OMJ/MC) | Itochu Systech | Physical Scientist – Polymer technology Career |Lecturer career in Experimental Condensed Matter Physics |Computational Chemist Career| Image Sensor Measurement Set-up Development Engineer jobs |Senior Process Integration Engineer Wafer Fabrication Jobs |Production Technician Career | Biopolymer Conference 2018| NOF CORPORATION Polymer science postdoctoral positions Career | Product Development Scientist| Polymer Science Conference|Italian Chemical Society; Korean Chemical Society; Biopolymer Division of the Royal Australian Chemical Institute; Society of Chemical Engineers New Zealand; Thai Institute of Chemical Engineering and Applied | Doctoral Student in Polymer technology Jobs | Biopolymer Conference 2018| Postdoctoral Research Fellow Jobs |Post-doctoral positions Career in Statistical Learning |Lecturer Jobs in Neutrino Physics |Senior Physicist / Magnet Engineer Jobs |Mechanical Engineer Jobs |Research Scientist Jobs Molecular and Material Sciences | Polymer Chemistry Conference| ChemistryEuroscicon| Helios Applied Systems | Leader Jobs Imager Design|Senior Process Engineer CMP and Plating|Postdoc on Quantum|Computing |Postdoctoral Researcher Jobs on Mixed Signal Circuit Design for Quantum |Euroscicon| Computing|Development Chemist Jobs |Senior Memory Architect Career |Biopolymer particle characterization in complex media Jobs|Summer Jobs at the Department of Electronics and Biopolymer engineering Jobs|Polymer scientists Jobs | Biopolymer Conference|Postdoc of Materials Science Jobs Jobs|Manufacturing Technician |Research Assistant Jobs in Single Molecule Polymer technology Jobs |Associate or Senior Editor Jobs Nature Biopolymer technology| Euroscicon Conferences
Biopolymer Jobs in USA:
EUV Lithography Engineer Jobs | Bioplastic Conference 2018| Research Associate Career -Fixed Term | Post-Doctoral Scholar Jobs – Materials Photo physics | Structural Biologist | Research Scientist Jobs | Biopolymer and Bioplastics Conferences|Scientist / Research Career & Development | Materials Scientist/Engineer Jobs | Biopolymer material Research Career Assistant at EPA | Assistant/Associate Professor Jobs REVISED | Staff Scientist Career |RESEARCH SCIENTIST/ENGINEER Jobs | Associate Scientist Jobs II | Tenure Track Assistant/Associate Biopolymer bioscience Professor career |Biopolymer material jobs|Analytical Characterization Fellowship – CDER Career | Assistant Professor Career | Bioplastic Conference|EUV Simulations Engineer - TD Research Jobs| Research Associate Jobs | Staff Scientist Jobs - Assay Development |Euroscicon| Molecular Biologist Career | POSTDOCTORAL RESEARCH ASSOCIATE Jobs | Polymeric Nanoparticle Formulation |Postdoctoral Research Career Staff Member –Polymer Jobs |Materials Scientist Jobs | RESEARCH SCIENTIST Jobs | Post-Doctoral Scientist Jobs Audio Laboratory Assistant Career | Polymer Chemistry Conference| Assistant Professor/Associate Professor Jobs | Professor of Polymer technology and material science |Senior Associate Polymer| Euroscicon Conferences Professor of Polymer engineering | Biopolymer Conference|Post-Doctoral Research Fellow Jobs | Cancer Immunotherapy Interdisciplinary Post-Doctoral Career |Laboratory Technician Career | Faculty Position- Emerging Technology Jobs | Polymer Science Conference|Photonics System Integration Engineer Jobs |Met materials/Met surfaces Postdoc Jobs |Assistant/Associate Professor Career of Pharmaceutics |Polymer science | Research Facility Manager Jobs |Director, Center for High Technology Materials career |Instructor, Mechanical Engineering Jobs|Assistant Professor Jobs in Mechanics and Design | Subject Matter Expert Scientist – Polymer technology Jobs | Biopolymer Conference 2018| Principal Scientist Jobs Research Specialist Career | Tenure-Track Faculty Position | Inorganic/Materials Chemistry Jobs|Associate/Full Research Professor jobs of Polymer fabrication | Assistant Professor –Biopolymer technology Jobs |
Biopolymer Jobs in Asia and Middle East:
Biopolymer core Fellowship – CDER Career | Motors Test and Validation Engineer jobs | Data scientist | PhD Career | Research Fellow Jobs.| Euroscicon Conferences| Senior PCB Engineer Jobs | Field Support / Application Engineer Career |Senior Biopolymer Engineer Career | Laboratory Executive Jobs| POSTDOCTORAL SCHOLAR Jobs in Biopolymers| Post-Doctoral Associate Jobs in Biopolymers| Biopolymer and Bioplastics Conferences| Assistant Chemist Career | Laboratory Director Career | Euroscicon| Assistant Professor in Polymer technology| Engineering Project Handler Jobs | Chemical Detection Scientist/Engineer career | Euroscicon| Senior Power Electronics Engineer jobs |Postdoctoral Research jobs Fellow | Senior Manager (Standards) Career |Research Fellow (Polymer chemistry) Jobs| Oil & Gas - Engineering Leader Jobs | Biopolymer Conference|Senior / Principal Test Validation Engineer Career |Project Manager Jobs – Biopolymer Career |Product Manager Electrochemistry Jobs | Graduate Software Engineer Career – Motors | Research Fellow Jobs.| Euroscicon Conferences| Senior PCB Engineer Jobs | Field Support / Application Engineer Career |Senior Biopolymer Engineer Career | Laboratory Executive Jobs| POSTDOCTORAL SCHOLAR Jobs in Polymers| Post-Doctoral Associate Jobs in Biopolymers| Assistant Chemist Career | Laboratory Director Career | Bioplastic Conference 2018| Euroscicon| Assistant Professor in Biopolymer and bioplastic technology| Engineering Project Handler Jobs Motor Drives Engineer Jobs |Clinical Manager in polymer industry | Research Assistant Career Statistical Modeling for Polymer science Jobs |Senior Technology Manager career | Director - Department of Chemistry Jobs | Research Fellow Jobs.| Euroscicon Conferences| Senior PCB Engineer Jobs | Field Support / Application Engineer Career |Senior Biopolymer Engineer Career | Laboratory Executive Jobs| POSTDOCTORAL SCHOLAR Jobs in Polymers| Post-Doctoral Associate Jobs in Bioplastics and Biopolymers| Assistant Chemist Career | Laboratory Director Career |Assistant Professor in Biopolymer and bioplastic technology| Engineering Project Handler Jobs
Biopolymer journals
Biopolymer science, Part A: Biopolymer Chemistry | Journal of Polymer Science, Part B: Polymer Physics | Materials Science & Engineering | Structural Materials: Properties | Wiley interdisciplinary reviews| Biopolymer Science - Series C| Biopolymer Journal | Journal of Industrial Textiles |Biopolymer Degradation and Stability, Biology, and Medicine |Journal of Macromolecules| Journal of Biopolymer and Bioplastics Chemistry | Biopolymer and Bioplastic Reviews| Advanced Functional Materials | Journal of Bioactive and Compatible Biopolymers| Exploring metal organic frameworks for energy storage in batteries and super capacitors | Precision Engineering |Biopolymer International |Advances in Heterocyclic Chemistry | Advances in Polymer Science |Biopolymer and Bioplstic Engineering and Science | Colloid and Biopolymer Science | Journal of Biopolymers, Bioplastics and the Environment| Biopolymers for Advanced Technologies| Polymer Composites| Textile Research Journal | Journal of Applied Biopolymer Science | Chinese Journal of Biopolymer Science (English Edition) |Euroscicon Conferences| Journal Acta Materialia| Polymer Chemistry Conference| Journal of Macromolecules| Journal of Biopolymer Chemistry | International Journal of Biopolymer Analysis and Characterization| Polymer Testing |Macromolecular Bioscience| Bio microfluidics Biosensors and Bioelectronics | Biopolymer and Bioplastics Conferences| Journal of Physical Chemistry | Clothing and Textiles Research Journal | Reviews on Advanced Materials Science | Microelectronic | Euroscicon| Engineering | Biomedical Micro devices | Rubber Chemistry and Technology| Food Packaging and Shelf Life| Journal of Micromechanics and Micro engineering |Journal of Materials Science and Technology| Journal of Cellular Plastic | Bioplastic Conference|Physical E: Low-Dimensional Systems and Biopolymer Science |Nature Polymer technology | Materials Express | Macromolecular Chemistry and Physics| Bio macromolecules| Advanced Materials | Current Opinion in Colloid and Interface Science| Macromolecular Rapid Communications| Biopolymer and Bioplastics Today | Polymer toxicology |Biopolymer medicine | Micro porous and Mesoporous Materials | Biopolymer and Bioplastics Reviews| Bioplastic Conference 2018| Advanced Functional Materials | Journal of Bioactive and Compatible Biopolymers| Exploring metal organic frameworks for energy storage in batteries and super capacitors | Precision Engineering |Biopolymer International | Advances in Heterocyclic Chemistry | Advances in Polymer Science |Polymer Engineering and Science | Colloid and Polymer Science |Journal of Polymers and the Environment| Polymers for Advanced Technologies| Polymer Composites| Textile Research Journal | Journal of Applied Polymer Science | Chinese Journal of Polymer Science (English Edition) |Euroscicon Conferences| Journal Acta MaterialiaJournalof Physical Chemistry Letters | Small Biomaterials | Polymer Research | Polymer Chemistry Conference| European Polymer Journal| Carbohydrate Polymers| International Journal of Adhesion and Adhesives | Macromolecular Materials and Engineering | Plasma Processes and Polymers | Reactive and Functional Polymers |ACS Applied Materials & Interfaces | Lab on a Chip - Miniaturization for Chemistry and Polymers| Journal of Polymer Science
Biopolymer Product :
Biopolyamide| Biopolymer film|High-density polyethylene|Thiols | Polyamide 11 & 12| Para-aramid fibre | Biopolymer Conference 2018| Euroscicon Conferences| Phenol-formaldehyde resin| poly-p-phenylene-2,6-benzobisoxazole (PBO)|SurfaPore|Ceriumoxide| Copolyamide| bioPolypropylene| bioPolymerPolish| Pleximer | Polyacrylonitrile(PAN) |Polychloroprene| Bioplastic Conference 2018| recyclable| biopolymers | polymers classification, clay,Euroscicon, Biopolymers conferences | Bioplastics conferences | Biopolymers and Bioplastics conferences | Polymers Conferences| biopolymer industries Biopolymer Conferences | extrusion, failure, fatigue ,Polymer Conferences, analysis, ferroelectricity, fibers, fillers, filmsflame retardance¸fluorescence, fluoropolymers, foams, Biopolymer and Bioplastics Conferences| foam extrusion, fractionation of polymers, fracture, fringed micelles, FT-IR, Fullerenes, functionalization of polymers, gas permeation, gelation, gels, phase diagrams phase separation, phase transfer catalysis, phospholipids, photoacoustic infrared spectroscopy, photochemistry, photophysics, rubber, particle size distribution, peptides, phase behavior, Carbon-Rich Molecules to Carbon-Based Materials conference| biopolymersBiopolymer Conferences | Bioplastic Conference|cohesion, cold plasma, colloids. Compatibilization, Compatibility, composites, compounding, compression, computer modeling, conducting polymers, Bioplastic Conference 2018| conformational analysis, European Society for Biomaterials; Federation of European Biochemical Societies| Federation Of European Materials Societies; Federation of European Materials Society; Belgian Polymer Group (BPG); Polymer processing society| Polymer Chemistry Conference| American Society for Biochemistry; Argentinian Association for Chemical Engineers; Canadian Society for Chemical Engineering (CSChE) |Biopolymer |Nano composites | Biopolymers | copolymers | petroleum| biodegradable packaging | biopolymer-based materials| Biopolymer Conference|biomaterials | conjugated polymers, cooperative effects, copolymer, copolymerization, core-shell polymers, corona, crazing, creep, crosslinking, crystal structures, crystallization, curing of polymers, cyclopolymerization, damage zone, degradation, dendrimers, Bioplastics Conferences | Biopolymer Events |polyesters, polyethers, Polymer Chemistry Conference| polyethylene (PE), polyimides, polyimines, polylactams, | transport properties, ultracentrifugation, uniaxial, UV-vis spectroscopy, photopolymerization, photoreactive effects, photoresists, plasma polymerization, plastics, poly(ether ketones), poly(ether sulfones), poly(vinyl ethers), polyacetylenes, polyamides, Polymer Key word|Activation energy, addition polymerization, additives,adhesion, adhesives, adsorption, ageing, alloys, amorphous, amphiphiles, anionic polymerization, annealing, antioxidants, association, atactic, atomic force microscopy (AFM), atom transfer radical polymerization, (ATRP), euroscicon | Natural polymers | biodegradable | Biopolymer Conference 2018| Biopolymer Congress 2018 |Natural polymers|Natural | polymers | biodegradable | Polymeric | Materials | biopolymers| Plastics |Biopolymers| Biopolymer Conferences | plastic | petrochemicals| SAXS, selectivity, self-assembly, self-organization, sensors, separation of polymers, separation techniques, shear, silicas, silicones, simulations sintering, solid-state polymerization, solid-state structure, solution properties, Polymers: Biopolymer and Bioplastics Conferences|Design, Function and Application, spherulites, spin coating, stabilization, star polymers, statistical mechanics, statistical thermodynamics, step-growth polymerization, stereospecific polymers ,stiffness, stimuli-sensitive polymers ,strain ,strength, stress, structure-property relations, structure, supports, supramolecular structures, surfaces, surfactants, swelling, syndiotactic, nylon, oligomers, optical properties of materials, organoclay, European Polymer Federation; Biomaterials | Bioplastic Conference| tissue engineering | Canadian Society for Chemistry| Croatian Society of Chemical Engineers; US Chemistry and Biochemistry departments and association| Biopolymer Societies and Associations |Israel Institute of Chemical Engineers (IIChe)| Italian Chemical Society; Korean Chemical Society; Polymer Division of the Royal Australian Chemical Institute| Society of Chemical Engineers New Zealand |Thai Institute of Chemical Engineering and Applied Chemistry | Bioplastics | plastics| petroleum |Green Composites in Biopolymers|polymers (biopolymers) | polyamines ¸polyaromatics, Polymer Chemistry Conferences, polybutadiene, polycarbonates, polycondensation, polyelectrolytes, chemistry help , chemical conference, medicinal chemistry conference,Euroscicon, chemistry book | indentation, infrared spectroscopy, initiators, injection molding, inorganic materials, inorganic polymers, interfaces, interpenetrating networks (IPN), intumescence, ion exchangers, diodes, disorder , Conference Series|Conference on Biotechnology| Conference and Exhibition on Polymer Chemistry| Conference on Environmental Chemistry and Engineering| Polymer Science Conference|World Polymer Conference |Conference of Modification| Degradation and Stabilization of Polymers| biomimetic, Biopolymer Conference 2018| biomineralization, biopolymers, blends, blending, block copolymers, blowing agents, branched ,brittle, calculations, calorimetry, catalysis, catalysts, cationic polymerization, centrifugation, Bioplastic Conference 2018 | Tissue Engineering Applied Chemical Engineering Society (ACES); Association for the Development of Biomaterials; Biopolymer Conference 2018| French Chemical Society; Bio-Process Systems Alliance (BPSA); British Plastics Federation; European Council for Plasticizers and Intermediates; European Federation of Chemical Engineering| Addition, Polymer Alternating Copolymer, Alternating Copolymerization, Atactic Polymer Behaviour Of Nanopolymer, Polymer Summit, macrocyclics, macromonomers. macroporous polymers. magnetic polymers. composite materials | polymers | Biopolymer Conference|Acid-Base Chemistry, | Biopolymers for Tissue Engineering|Biopolymers in Biomedical Applications|Biodegradable polymers | biodegradable polymer | biodegradation | Biopolymer Conferences | Bioplastics Conferences |Hyaluronic Acid, Levan, levansucrase, Negative regulation, Polyhydroxyalkanoic acids (PHAs), β-hydroxybutyric acid (PHB), Polysaccharides, Positive regulation, Regulation of synthesis, Scleroglucan, lucan, Xanthan | chemistry notes, organic chemistry notes , Chemical Industry Consumption Of Plastics Depolymerisation , Berlin, Germany| Chemistry Conference| azo polymers, barrier, biaxiality, biocompatibility, biomaterials, rheology ,ring-opening polymerization, ROMPConference on Organic and Inorganic Chemistry| Conference on Bio & Disposable Production| glass transition, Polymer Chemistry Conference| glass, gel permeation chromatography, (GPC), graft copolymers, growth, GTP, halogenated, HALS, hardness, heat capacity, heteroatom-containing polymers, heterogeneous polymers, Top Polymer Conferences, high performance polymers, Polymer Science Conference| temperature materials,host-guest systems, Polymer Science Conferences, high performance liquid, chromatography (HPLC) , hydrogels, hydrophilic polymers, hyperbranched, imaging, immiscibility, impact resistance, implant, inclusion chemistry, incompatibility | composite materials | composite materials |composite materials| naturalgas| bioplastics |Biodegradable plastics | orientation, particle nucleation,mineral, miscibility, mixing, modeling, modification, modulus, molding, molecular dynamics, molecular imprinting, molecular mechanics, molecular modeling, molecular recognition, molecular reinforcement, molecular weight distribution / molar, mass distribution, chain, charge transfer, charge transport, chiral, Bioinformatics bioinformatics Bioinformatics microstructure|monomers, Monte Carlo simulation, morphology, nanocomposites, nanolayers, nanoparticles, nanostructure, nanotechnology, necking, networks, neutron reflectivity, neutron scattering¸ NLO, NMR, noncrystalline polymers, Biopolymer and Bioplastics Conferences| ionomers irradiation, Macro 2018 Conference , isomer/isomerization, isotactic, kinetics (polym.), lamellar, laser ablation, Biopolymer Conference 2018| laser-induced polymers, lattices, lattice models, layer growth,Global Conference on Polymer and Composite Materials LB films, light-emitting diodes (LED), light scattering, linear, liquid chromatography,liquid-crystalline polymers (LCP), lithography, living polymerization, luminescence,MALDI, macrocycles, Bioplastics Conferences | mass spectrometry, matrix. mechanical properties. Melt. melting point. Membranes. metallocene catalysts. metal-organic catalysts POLY - Other Meetings of Interest - ACS POLY,Organometallic. catalystsmetal-polymer complexes, metathesis, micelles, microdeformation, microencapsulation, microgels, microlayers, Bioinformatics| Biopolymer Conference| density, dental polymers, diblock copolymers, dielectric properties, Diels-Alder polymers, diffusion, dilation, nonlinear polymers, nucleation, reactive extrusion, reactive processing, recycling, redox polymers, refractive index| reinforcement, relaxation, renewable resources, resins, retardation spectrum, retardation time, reversible addition fragmentation, chain transfer (RAFT), dispersions , degree of polymerization (DP), drawing, Biopolymer Events | Conference SeriesTissue engineering | tissue engineering, polyhydroxy esters biomedical applications| monolayers, chitosan, chromatography, vesicles, viscosity, viscoelastic properties, voids, vulcanization, waste, congress materials, sympo, european manufacturers ,european congress,international conference on materials , organic chemistry basics, physical chemistry book, clayden organic chemistry, chemistry meeting, chemical engineering conference , advanced organic chemistry, chemistry projects, chemistry experiments, organic chemistry tutor, Euroscicon, ABC-transporters, Archae, Bacterial alginate, Bioplastics, Biopolymers, Biosynthesis, Carbon and energy reserves,Cellulose, Curdlan, Dextrans, Dextransucrase, β-D-Glucans, α-D-Glucans, Exopolysaccharides (EPS), Fructans, Gellan, Heparinm, Heteropolysaccharides , drug delivery systems, Bioplastics Conferences |Biopolymer Events | Paris, France| materials science and technology conference, composite materials conference, international conference on advanced materials, biopolymers |polymorphism, polyolefins, poly(phenylene oxide), polyphosphazenes, polyphthalocyanines, poly(propylene) (PP), polypyrroles, polyrotaxanes, Future & Scope of Biopolymers |advanced Biopolymers | Polylactide Biopolymers World Polymer Conference | Double-Strand Copolymer Drug Delivery SystemsIonic, CopolymerizationIonomer ,MoleculeIsotactic Polymer Macromolecular, Science Materials, Bioplastic Conference| Engineering Metallic Materials, Microencapsulation Microporous And Mesoporous Materials Molecular, Electronics , Molecular Engineering ,Euroscicon, Nanosensors , Biopolymers in Biofibers & Microbial Cellulose|Nano metric structure | Bioplastic Conference 2018| bio-fiber |Biopolymer Societies and Associations Nanotechnology, Nanotoxicology Natural And Synthetic Rubbers, Onization Potential Optical Fiber Technology, Optical Materials Organometallic Compounds, Polymer Electrolytes Polymer Nanotechnology, Polymeric Flocculants, Polymeric Materials, Polymers Nanotechnology, Quantum DotsRedox, Polymerisation, Solid-State Materials Solution: Biopolymers Feed Stock Challenges & opportunities| biomass | biomass biobased polymers | biotechnology polysaccharides, polysilanes, polysiloxanes, polystyrene, polysulfides, polyurethane, processing, proteins, polytetrafluoroethylene (PTFE), poly(vinyl chloride) (PVC), pyrolysis, quantum chemistry, radiation, radical polymerization, Raman spectroscopysynthesis, telechelics, Biochemical Engineering Biodegradable, Biobased |Biocomposites| Bioplastic Conference| Biodegradability| Bioplastic types |Bioplastics |Processing |Properties| Utilization| Polymers| Biomacromolecule| Biophysics| Bioresource Technology |Biosensors And Bioelectronics Carbon-Based Nanomaterials|Ceramics Engineering , Recycling & Waste Management of Biopolymers|
Biobased polymers | Biodegradable polymers | Polymerisation Suspension Polymerisation Synthetic Polymers, Thermoplastics And Thermosets, water-soluble polymers, WAXS, work hardening X-ray, yielding, polymer conference , coatings, coextrusion, differential scanning calorimetry, (DSC), ductile, dyes/pigments, dynamic light scattering, dynamic mechanical properties, elastomers| electrochemistry, electron beam curing, electron beam irradiation, electron microscopy, emulsion polymerization, enzymes, ESCA / XPS, ESR / EPR, esterification extrusion, TEM, templates, tension, thermogravimetric analysis (TGA), theory, thermal properties, Euroscicon, thermodynamics, thermoforming, zeolites, Ziegler, -Natta, polymerization, chemistry conferences , organic chemistry conferences, chemistry topics| organic chemistry jobs , international conference on chemistry, basic chemistry, general chemistry, chemistry conferences, upcoming international conferences in india, chemistry conference 2016, aerobic degradation|Euroscicon,chemistry conference 2016 , polymer conference 2016, organic chemistry textbook, chemistry for dummies, organic chemistry books, inorganic chemistry books, conference speaker, thermoplastics, thermosets, thin films, toughness, transition metal chemistry, transitions, transparency, Bioplastic Conference 2018| world polymer congress, composite conference, iupac world polymer congress international polymer science and technology, Transport Proteins Understanding The Polymer State| Euroscicon Conferences| Low-densitypolyethylene|Meta-aramid Polyvinyl chloride| Teflon | Thermoplastic polyurethane| Bioplastic Conference|bioPolymer ceramicpolymer| ZERODURK20 | REWITECCoating |Euroscicon| Paraaramid|